Notice
★WBC 2024 Travel Grant [Application deadline: Sept 30, UTC+9]★
Name

WBC 2024 Secretariat

Date

2023-09-04 09:58:27

Inquiry

1121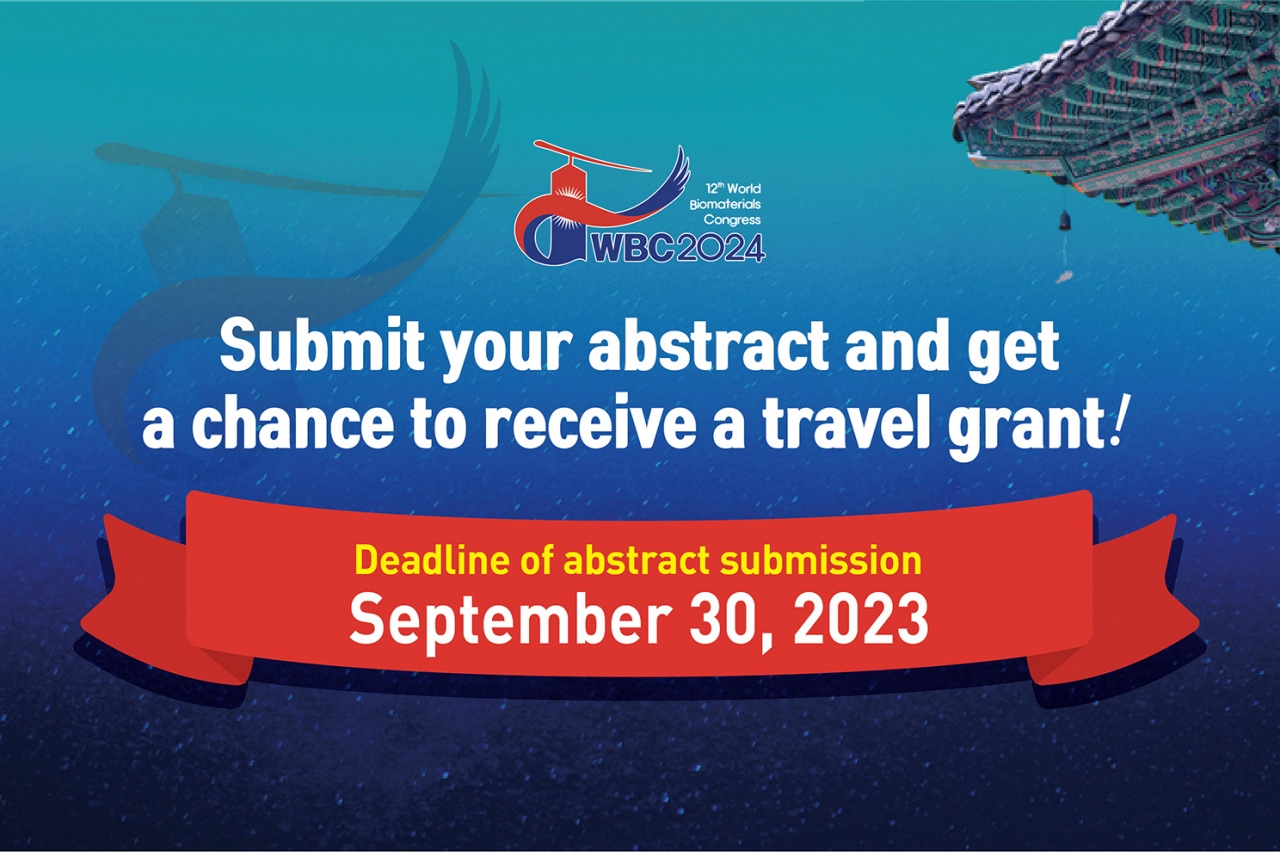 Submit your abstract
here
: https://wbc2024.com/index.php?GP=program/abstracts&ACT=form
WBC 2024 Travel Grant
WBC 2024 Travel Grant aims to foster biomaterials researchers by providing financial support to students and post-graduates who wish to attend the 12th World Biomaterials Congress.
A travel grant of USD 500 will be awarded to selected students and post-graduate presenting authors whose abstracts are submitted for oral presentations.

Eligibility and Selection Criteria
Applicants must be registered full-time in an undergraduate, graduate, or postdoctoral program.

Applicants must submit an oral abstract and attend the WBC2024 to be eligible for the travel grant.

Applicants must have completed their registration by the indicated deadline.

Applicants are required to submit their curriculum vitae(CV).

The scientific program committee will select the applicants based on the scientific excellence of the submitted abstract, the applicants' CV, and diversity.

The committee will also give preference to applicants from developing countries according to the OECD definition.
Key Dates
Deadline for applications: September 30, 2023

Notification of award recipients: January 15, 2024

Applicants Registration : January 31, 2024


1